In this SAP Fiori tutorial we discuss about the two deployment options of the SAP Gateway :Embedded and central hub deployment.
The SAP Gateway is an ABAP server that holds all UI components along with SAP NetWeaver Gateway.
In Central hub deployment the SAP Gateway system is installed as a separate standalone system. The central hub deployment option separates the back-end business suite from the front-end UI components.
Following are advantages of having a central hub deployment.
Supports routing and composition of multiple back-end systems. the SAP gateway content is separate from SAP Business suite. Developers can make changes to the UI content without worrying about back-end development authorizations. Enhanced security as SAP Business suite hides behind the gateway system and a attack on the gateway system will not automatically affect the SAP Business suite system. There is no dependency between innovation speed of SAP gateway and SAP Business suite system.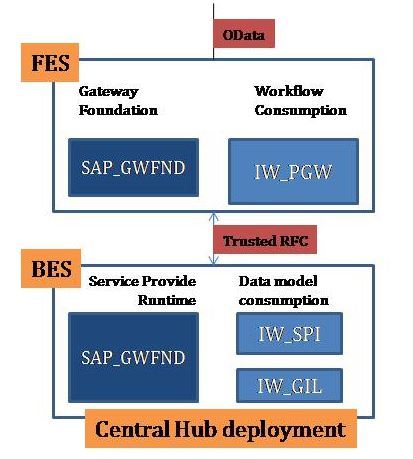 No additional system means lower total cost of ownership. Direct and Faster access to business data as rfc connection is reduced.
However we need to consider the following disadvantages of Embedded deployment. External devices are communicating directly with SAP Business suite reducing security of the system. Only suitable for low load production systems as over load may slow down the entire system. Increased down time because of frequent UI component upgrade.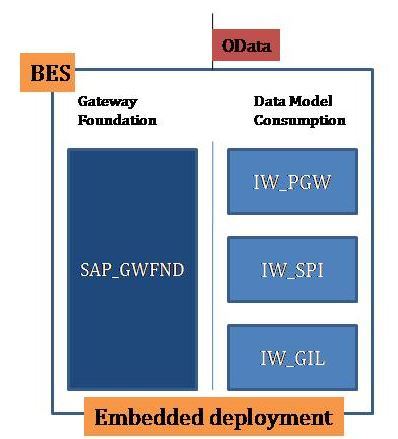 Before implementing SAP Fiori front-end server, you have to decide how the main components of this product will be deployed in your system landscape. SAP Fiori front-end server allows various deployment options, which result in different system landscape architectures.